Hi,
I have a male dwarf hamster which I wish to neuter. Reason is simply because I don't want his partner to reproduce anymore. But through neutering, I wish to still keep them together as I've witness signs of loneliness from the female (I think. She was restless in her tub, finding the male at spots where he would usually hang out during one incident when he escaped. She'd also look for her male to cuddle together.).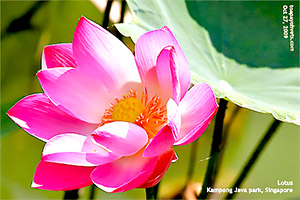 DR SING'S REPLY IS IN CAPITAL LETTERS
The thing is, I've browsed your website and found that after neutering, the hamster has to be isolated for 2 weeks. By then, wouldn't both hamsters lose each other's scent and may result in fighting?
AFTER NEUTERING, TIME IS NEEDED TO HEAL THE WOUNDS AND TO RECOVER FROM INFECTION. ANTIBIOTICS WILL BE GIVEN. THEY MAY FIGHT AFTER A LONG SEPARATION. YOU CAN TRY TO GET THEM LIVING SEPARATELY IN 1 CAGE USING A WIRED FENCING. THEY CAN SEE AND SMELL EACH OTHER DAILY.

(Actually, this is what I am afraid of. When both of them do not recognize each other. It's as good as just separating them without having the male neutered.)

Currently, I suspect the male has made the female pregnant again (her first litter was at 090909, second litter 111009). The male is very helpful and would assist the female in the delivery and babysitting the babies when the female goes out to eat or exercise. If that is so, when should I bring the male over for neutering?

WHEN THE YOUNG ONES ARE WEANED. MOST LIKELY AT 3-4 WEEKS OLD.

Also, neutering hamsters do not require any stitches?! Wow.
STITCHES ARE USUALLY NOT NEEDED IF THE HAMSTER IS LESS THAN 2-4 MONTHS OLD

Will it be given any medication after the surgery or will it be ok just as it is, without meds?
MEDICINE IS GIVEN FOR HAMSTERS

How long does the surgery take?
SURGERY AND ANAESTHESIA TAKE AROUND 15-30 MINUTES

As I have a crazy schedule and will probably be down in the evening onwards.
APPOINTMENT IS NEEDED. PLEASE PHONE 6254-3326.

Thank you for your time, patience and kind understanding. I am extremely worried of my lil one. But having too many hammies proves to be of high maintenance.


Regards,
Name of Owner