"Around 8 months ago, Vet 1 checked the bladder with his hand and said that he could feel no urinary stones," the young man said to me. "So he prescribed medication. My dog stopped passing blood in the urine for 2 months only."

"Why didn't Vet 1 X-ray the dog?" I asked. The young man who wanted to be a Food and Beverage entrepreneur said, "Vet 1 felt the bladder and since there was no stones, there was no need to X-ray the bladder. He even refer me to Vet 2 who had better X-ray and equipment." Vet 1's X-rays did give erratic quality and that might be why he did not take the X-ray. Most likely, to remain price-competitive with Vet 2, he would rather not increase his fees due to X-ray charges.

This amenable young man was a good conversationalist. He joked with me, pointing to his tummy and saying: "I enjoy eating food as you can see." Yes, I could see he looked very much like a successful chef with the proportions and size to prove he loves good food.

The owner then sought a second opinion from Vet 2.
"Vet 2 did an ultrasound scan and said there were no urinary stones. I got the medication and the dog stopped passing blood in the urine for 2 months. So, I asked Vet 2 to do an X-ray and there were urinary stones."

"why didn't you ask Vet 2 perform the operation?" I guessed the vet fees would be it more expensive as it was a much bigger set up with vets. Price has always been important in this period of recession and job losses.

But the young man said: "Two of my dogs died at Vet 2. One of them was old. The other one died on the operating table. So, I do not want my dog to be operated there."

This survey showed that this dog owner does not forgive or forget the death of his dog on the operating table. All vets will get pet deaths on the operating table as not all surgical cases are in excellent health.
| | |
| --- | --- |
| | |
| Urinary sand and stones in the bladder and penile urethra. Actual stones are placed on top of the X-ray for comparison | Abundant fine urinary sand is found in the bladder during surgery. The sand can be seen on X-ray but it is not so clear |
| | |
| Day 2 after removal of urinary stones | Well-formed sharp urinary stones inside the penile urethra |
I did this survey to help me understand the owner's point of view as many owners do hop between vets. Dogs are family members and a large number of dog owners in Singapore and all over the world is very worried about deaths during anaesthesia. This survey shows that the owner never really forgives such episodes.

Fortunately, the old dog operated by my Associate Dr Jason Teo was much alive during and after the surgery. Otherwise it would be another black list in this young man's book of vets to avoid.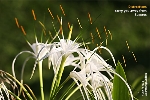 VETERINARY TIP
In retrospect, during the surgery in Feb 2010, this old dog had abundant amount of urinary sand inside the bladder. This urinary calculi was obvious in the excellent X-ray taken by Vet 2 but the contrast using air inside the bladder could not be made due to large obstruction by stones in the penile urethra. Bladder palpation will not reveal the presence of urinary sand.

More info about this case is at:
Urinary stones. Which surgical approach?